You are currently browsing the category archive for the 'Uncategorized' category.
I love this interview done by Pat Bertram when Sweet William was released.
Pat Bertram Introduces . . .
Hi, Sherrie. I'm thrilled you have a new book published. What is your book, Sweet William, about?
On the outside, Sweet William is about castles, kilts, and cows. It's about sweet vs. savory – in the kitchen, and in the bedroom. It's about family, friends and bull semen. On the inside, Sweet William is about doing the right thing, even when your heart is screaming at you to do the complete opposite. It's about the good ones dying and the ones who irritate you no end still hanging on and refusing to go away. It's about the unthinkable, the impossible, having a life you love and being asked to give it all up and move to an alternate universe on the other side of the globe because there is no other option.
It all begins when Minnesota farm boy, William McKnight, and sassy Scot, Lyndsie Morris, are forced to…
View original post 1,126 more words
If Prince Rod of Lachlan sounds like something straight from the pages of a fairy tale, you're right.
When Katelyn O'Neal, a reluctant "princess" from Minnesota, inherits a castle from a great uncle she met only once, she views the whole ordeal as a huge bother, except that selling the castle to a rich developer will pay for a very expensive, experimental cancer treatment for her 12 year old niece, Kacie.
Rod MacKenzie, the illegitimate but rightful heir to Lachlan, has used his own time and money to take care of the castle and its magnificent gardens for years – despite the fact that his grandfather wrote him out of his will. Rod would love to live happily ever after in the land of his ancestors even though he's always known it was an impossibility.
Add Laird Valan MacKenzie and the lovely Lady Rosemary, a pair of 500 year old ghosts who are bound to the castle by age-old curses, and would do anything to escape the place, and you have GOLDEN ROD, a two-week romp through a lifetime of legends that turns everything upside down.
Lachlan – a centuries old castle on Loch Carron in Scotland. Kacie – a twelve year old girl whose dying wish is to see it. Laird Valan and Lady Rosemary – 500 year old ghosts who desperately want to escape it. Golden-Haired, Most Fair, Prince Rod MacKenzie – the rightful heir who loves Lachlan and its gardens even though he will never inherit.  Katelyn O'Neal – the legal heir who unwitting sold the castle to a low life scum at a high price.
GOLDEN ROD, a Wildflowers of Scotland novel by Sherrie Hansen – coming from Indigo Sea Press in June 2017.
One of the highlights of 2016 for me has been that I've started to paint. I won't say I learned to paint, because except for a 3-4 minute online tutorial on how to paint flowers and leaves, I haven't had a teacher. I have had a lot of inspiration and encouragement, from both people and places.
A favorite quote from my favorite author, Maud Hart Lovelace, who wrote the Betsy Tacy books –  "Isn't it mysterious to begin a new journal like this? I can run my fingers through the fresh clean pages but I cannot guess what the writing on them will be." (from Betsy in Spite of Herself). For me, the new year has long been the time to start a new diary, write the first words in a blank journal, or begin a new book. I've always had a wild imagination, an abundance of curiosity, and plenty of thoughts and opinions. But painting has taken me to a whole new layer of creativity. Here's why I like to think of 2017 as a blank canvas.
When we write, we start out with white pages. When I paint, I begin with a stretched linen canvas, painted black. It provides a good base, a medium for blending, and the perfect contrast and background for other colors. Black separates the colors and keeps them from becoming muddled. It gives the painting a sense of unity. Unless you're a lot younger and much more pristine than I am, it seems fitting to start out with a canvas that's been woven, wet, starched and stretched, maybe even painfully so.
To me, the black represents the past – triumphs and treasures, mistakes I've made and ongoing struggles. Much as I might wish that some of those events never even happened, I realize that they're the foundation of who I am, and that the finished painting will be many times more beautiful because of the richness of my past experiences and the things I've learned along the way. The wonderful thing about painting is that I can start out fresh and cover the background with colorful new dreams and experiences.
I can paint whatever I like on my canvases. If I don't like how they turn out, I can choose new colors, or alter the lines, or even start completely over again. There are no rules, no rights or wrongs, no preconceived notions to worry about. It's all good.
I don't begin to know what 2017 will hold. I hope to see Golden Rod finished and published. All things considered, I feel a great sense of anticipation about what the year will bring. I wouldn't be human if it wasn't mixed with a little trepidation about what lies ahead. There are some significant milestones in store for me – a big birthday, and the 25th anniversary of the opening of my bed and breakfast and tea house.
The important thing is that 2017 will be filled with all kind of opportunities – to choose the high road, focus on the good, to choose hope over despair, and people over technology. Don't be afraid to add some color to the mix. Create some new hues, try something you've never done before. Travel to new places and sing a new song or two. For the rest – "Brothers, whatever things are true, whatever things are honest, whatever things are just, whatever things are pure, whatever things are lovely, whatever things are of good report; if there be any virtue, and if there be any praise, think on these things. " (Philippians 4:8)
Wishing you many blessings and many colorful landscapes in 2017. It's a blank canvas – pick up your brush and paint.
Mark and I just returned from a wonderful vacation to Scotland and my mind is reeling with all the things I need to do and catch up on.
For starters, I approved the cover for Sweet William in the wee hours the night before we left, and it has now been released in both paperback and Kindle versions.
I will be hosting a online release party for Sweet William on Friday, June 24 on Facebook with prizes and contests. If you're not already a friend, please join me for a fun virtual celebration. I'm inviting guests from Hawaii, Romania, Scotland, England, Brazil, Germany, Minnesota and more, so you'll feel right at home no matter where in the world you are.
If you haven't already read Thistle Down, Wild Rose, Blue Belle and Shy Violet, now would be a great time to read the whole set!
I will be guest blogging at Eliza Knight's blog, For the Love of Books, on Wednesday, June 22, at my publisher's blog, Indigo Sea Press, on Sunday, June 26, and for Vonda Sinclair at Fierce Romance on Tuesday, June 28.  Watch for my upcoming interview with Author Pat Bertram, too!
I currently have real life book signings, appearances and speaking events set up at the following places:
Thursday, June 23, 2:30 – 6 p.m. Thompson Public Library, Thompson, IA
Saturday, July 9 – Minnesota Scottish Fair and Highland Games, Eagan, MN ?
Sunday, August 28 – 1:30 p.m. Austin Artworks Festival, Austin, MN
Monday, September 12 – 6 – 8 p.m. Hudson Public Library, Hudson, IA
Tuesday, September 20 – Austin Public Library, Austin, MN
Date to be Announced – Sweet Reads, Austin, MN
A few days ago, I left behind the cold and snow of the Midwest for the surf and sand of the California coast. We even followed the Ventura Highway. We're here to visit my husband's mother, but I can't deny I'm grateful she lives in a climate that's filled with flowers and colorful scenery, even in January.
I always feel a surge of inspiration when I visit new places, and today is no exception. I love the adventure of seeing new things and enjoying the beauty in someone else's backyard. But I also miss the people and things I love back home.
I take my nieces and nephew on a mini-adventure every Wednesday afternoon – a joy I missed this week because I was on my way to the airport. Maybe that's why I dreamed about them last night. In my dream, I remembered being their current ages – 9, 11, and 13 – and realized that I have the same interests and passions that I had way back then even though almost half a century has flown by.
I started cooking for 4-H, and then, because I preferred fixing dinner for my family and whatever farm crew was helping out to driving tractor, and then, because I loved hearing compliments from friends and family about how delicious and cute my food tasted and looked. It seems I had an artistic eye that manifested itself in culinary delights. Entertaining friends, catering special events, and cooking at my B&B and tea house for the last 25 years isn't all that far a stretch.
I started piano and trombone when I was in grade school and junior high, as they were called back then. My love of music hasn't diminished in all this time either. The trombone didn't last, and my taste in artists (John Denver, Bread, Gordon Lightfoot) may have evolved in different directions, but I still play piano with a contemporary worship team and even write an occasional melody. And I love rocking out with drummer and keyboard friends.
My bright lavender bedroom with sculpted, bronze carpet and lime green love beads may not have had the refined look of any of my current decorating projects, but I was clearly interested in color and design, even as a young teenager. And truthfully, my tastes  – and my passion for wild color combinations and quirky furnishings – haven't changed all that much over the years.
My favorite books when I was the age Victoria and Gloria are now were the Betsy Tacy books by Maud Hart Lovelace (a series set in the Victorian era that follows Betsy and her Crowd of friends from childhood to marriage, much like Laura Ingalls Wilder's Little House books.) Betsy was a writer, so that's what I wanted to be, too. I loved to read, write poems, plays and stories, and spent hours dreaming about characters for the books I would write one day. Voila!
I also dreamed of finding my very own, perfect for me, "Joe" (Betsy's beau) and one day, having my own little Bettina. While that didn't work out the way I hoped, I've certainly seen the Great World and accomplished abundantly more than I ever dreamed possible.
I've thankful that I had people in my life who encouraged me to dream, live large, and think outside the box. When my dream life didn't materialize quite the way I expected, I'm glad for friends who helped me pick up the pieces and start over. I'm grateful that my family loved and accepted me no matter what crazy things I was up to at any given time.
If you have children or grandchildren or nieces and nephews who are a part of your life, please cheer them on when they try out new things, and discover their own passions. You never know what might become of it. Little acorns grow up to be mighty oak trees.
The WordPress.com stats helper monkeys prepared a 2015 annual report for this blog.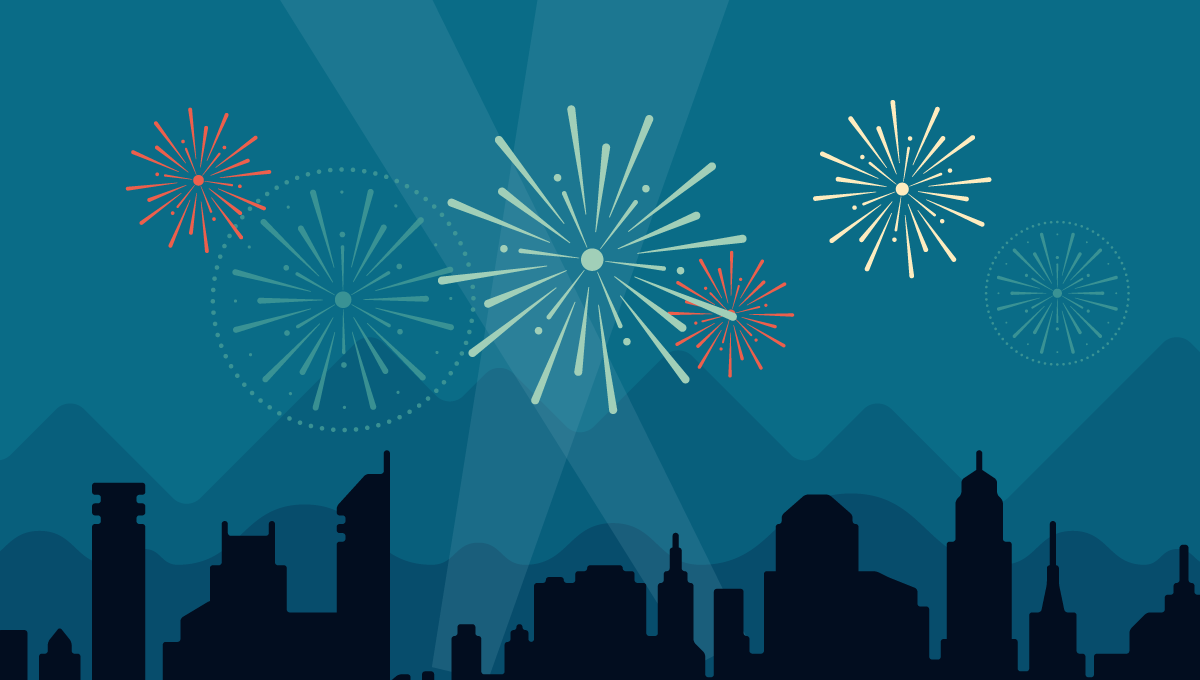 Here's an excerpt:
A San Francisco cable car holds 60 people. This blog was viewed about 2,300 times in 2015. If it were a cable car, it would take about 38 trips to carry that many people.
Shy Violet should be available in e-formats very shortly. Thank you for your patience!
Pat Bertram Introduces . . .
This is my fourth interview with Pat Bertram, on the occasion of the release of my new Wildflowers of Scotland novel, Shy Violet, coming May 1st from Second Wind Publishing. Thanks so much for all you do to promote our work, Pat!
You're welcome, Sherrie. I'm always glad to do what I can to help. But we're here to talk about you and your new book. What is Shy Violet about?
When a poor choice and some wild fluctuations in the space time continuum leave school teacher Violet Johansen stranded in the car park of Eilean Donan Castle in Scotland, Violet wonders if she'll ever find her way back to her comfort zone. She has two choices – to trust a piper who looks exactly like someone she dated a decade ago, or a band of nefarious pirates. Pirates. Pipers. People and mistakes from the past that threaten to haunt…
View original post 553 more words
I loved David's opening line, especially since Mark and I love TV shows set in the British Isles. If my Wildflowers of Scotland novels bear any resemblance to an episode(s) of "Doc Martin" or "Call the Midwife", I'm infinitely pleased…
Dragon My Feet
Title: Thistle Down
Author: Sherrie Hansen
Publisher: Second Wind Publishing, LLC
Genre: Romance
ISBN: 978-1938101496
Thistle Down
by Sherrie Hansen
Book review by David Pereda
THISTLE DOWN reads like a made for TV character-driven, episode of a series filmed in Scotland. The character of the pastor, Ian McCraig, is engaging and authentic. The characterizations of Emily, Benjamin, Greg, and Chelsea are unique and believable. The descriptions are vivid, and the story flows smoothly, leaving a few lose ends to tie, I suppose, in future episodes — like the stolen church items and the relationship between love-struck Chelsea and selfish Greg. All in all, it's a nice read for a Sunday afternoon. I would have preferred to have seen all these loose ends resolved in this episode instead of left as dangling carrots to entice the reading of subsequent episodes. I admit I was a little disappointed and even considered making…
View original post 145 more words