You are currently browsing the category archive for the 'Uncategorized' category.
Mark and I only send Christmas letters to those who send them to us, so if you use the same system, this is your only chance to see what we included in our Christmas Letter for 2020.
Dear Friends and Family:
Amid the many disappointments of 2020, we make adjustments while continuing to be thankful and have hope for the future.
The year began with what has become our regular continuing education experience, the Abundant Life Summit in Fountain Hills, Arizona. As we waited at the Phoenix airport for our flight home, the big news was the first few cases of COVID-19 being noticed locally. We had cut our time in Arizona short because of a large private party scheduled at the Blue Belle, which ended up being cancelled at the last minute. Little did we know it would be the first of many bookings, special events, mystery dinners, and trips to be cancelled in 2020.
Like everyone else, our lives were greatly impacted by the pandemic. Although we both had the memorable experience of dealing with kidney stones in 2020, so far, we are thankful to report that neither of us have been infected with the virus.
For Sherrie, the Blue Belle Inn was without any overnight guests for two months – something that has never happened before in the 29 years she has been open. We are grateful for her loyal customers (many of whom we are happy to call friends) who found ways to support the business as she re-opened with limited seating for dining and many more take-out orders than she's ever had. She has come to appreciate the new demands of being a "short order cook" and greatly enjoys the pleasant crew of people she has as her staff members as business begins to trickle in once again.
Mark continues as pastor of Zion Lutheran Church in rural Hudson, Iowa, now completing his ninth year. He finds great fulfillment in the ministry there. Although the church never "closed" we have greatly adjusted how we do things. We switched to putting our services on Facebook Live, when we couldn't have worship with people inside the building. While we continue those internet postings, we are blessed to have a faithful group of in-person worship participants. What a surprise it has been to see people from well beyond our regular membership viewing these services online.
Sherrie published her 14th novel, Plum Tart Iris, set in the Bohemian Alps of the Czech Republic and is nearly finished with her next book, Ragged Robin, set on the Isle of Skye, Scotland. She started posting a daily prayer time on Facebook Live to pray for our country, and friends and acquaintances going through rough times because of the virus, playing a song on the keyboard each day – another big adjustment for someone who has always been shy about having her picture taken and playing the piano by herself.

Mark was able play golf more often than in previous summers. Although part of that involved a trade-off of devoting less energy to his other hobby of repairing old bicycles, getting outside in the fresh air has been positive. He wore short pants so often, that he actually had tan-lines for the first time in many years.
As we look ahead to 2021, we pray you may all have a year blessed with love and health. We are hopeful that we will finally get to go back to Europe this spring, and that some of the frustrations we dealt with in 2020 will be worked out eventually. Because we know that's what God does! We continue to believe that God works all things together for good. As Sherrie likes to say, God makes beautiful things out of broken pieces.
Love to all of you,
Mark and Sherrie
We only went on one trip this year – a quick visit to Arizona for an Abundant Life conference just before the pandemic struck. We spent as much time hiking as we could and saw several beautiful sunsets.
Since the remaining trips we had scheduled for 2020 were cancelled, I'm going to take a look at some of my favorite sunsets from past years. And of course, some of the best sunsets are found close to home.
What the heck, you're probably asking, is FOMO?
I recently participated in an online experience called Re: United States of America, a weekend long discussion between people from different parts of the world (primarily Iowa and California in this case), of different ethnic, cultural, and political persuasions. Thanks to organizer, Ben Caron, it was amazing to find support, encouragement and acceptance from the intentional exploring of the things we share in common instead of our differences.
One of my take-aways from the weekend was the word/acronym FOMO. Being an old person from Iowa, I had to ask my California counterpart what it meant, and was told it stands for the Fear Of Missing Out. At the time it was used, I was participating in something called a Human Library, where one person in the room is a "book" who shared a phenomenon called Burning Man. As a "reader", I listed to his account and asked questions to learn about something new. He said the people who attend the Burning Man event, which covers acres and acres of land in the Nevada desert, are overwhelmed with FOMO because no matter how hard they try, there are not enough waking hours to cover enough ground to see and do all there is to experience.
Common ground found: I immediately thought of our trips to Scotland and France and Czechia and the fact that while we try to plan relaxing and restorative vacations, we routinely fall into the trap of franticly attempting to squeeze a million things into every day we're in the county. Fully acknowledging that we probably won't ever walk this way again due to time constraints and a limited travel budget, we don't want to miss out on anything. It's our one and only chance – and even if it kills us, we're going to see and do everything in the area! And that's the things we know about – by the time we take in the quaint, unexpected wonders we stumble upon along the journey, by the time we return home, we've typically walked a good 7-10 miles a day for three solid weeks.
I also thought about my Grandma Victoria, Grandma Hansen, and my Dad in the weeks and months before they died. Yes, they knew they were going to a better place, but it was tremendously hard for each of them, and I'm sure others in the end years of their lives, to know that they were going to miss a grandchild's visit or a family gathering or an upcoming wedding – to know that everyone would be there except them. I feel quite certain that FOMO, the Fear Of Missing Out, keeps a lot of people alive well past their expected time here on earth.
We all have once in a lifetime experiences. It's completely understandable that we don't want to miss a single second of what's going on. For the three years I lived in Germany, and the twelve years I lived in Colorado, it was hard for me to miss out on things back home even though I was able to enjoy dozens of things I never would have gotten to do had I stayed in Minnesota. Because I didn't have the time or money to fly home every time something fun or significant happened, I had to make choices. I made new memories in those years I couldn't go home for Thanksgiving when I roasted a turkey and hosted other singles and folks who had no family in Colorado Springs to a Thanksgiving potluck at my house. The next year, when I did go home, I felt bad to miss out on the special time I shared with my friends the year before. I keep waiting for technoloigy to catch up with Star Trek so I can beam wherever I want to go in the world and back again at whim. But until then…
FOMO is both a great motivator and a sticky wicket. We've all missed out on a lot of things during the pandemic. Senior proms, year-end concerts, dream weddings, long awaited vacations, county fairs, sports events, Easter Sunday services, family gatherings, precious time with loved ones While there's no way to get those special times back, we have a choice – we can dispel FOMO – along with other types of fear – and find hope for the future. We can open up our hearts and dream about what is to come – the places we'll be blessed to to go, the things we'll most certainly see and do.
We can begin to dream about the adventures and possibilities that are waiting for us just down the road.
When we finally get to go back to Scotland next year (thinking positively here), I'm sure I'll be hit with a fresh case of FOMO as I wind my way back and forth across the county, taking in every castle, garden, seaside village, and bagpipe event I possibly can. In the meantime, I'm trying to get my houses in order, my next book finished, and do all that I can do – just in case I die of COVID. Because, well, FOMO, of course.
Someone once told me that one great way to restart your brain is to take a shower. I've had it happen more than once. I'm working at the computer with whatever I'm working on open on the screen and I can't think of a thing to write. No matter how hard I try, nothing comes. Then, I get in the shower, with no way to write anything down, and no sooner does the water start to rain down on me than the voices of my characters start to jabber inside my head and new plotlines magically form.
Over the years, I've learned that a vacation – especially one to a far off destination – can have the same effect, only in a much more profound way. Here's what seems to happen when I take a trip, and how to enjoy a traveling adventure that refreshes both brain and body.
1. Let go of expectations. Anything can happen on a vacation. I like to plan our trips and enjoy researching places to eat and stay, as well as things to see and do, but I've also learned that it's fairly impossible to predict what will happen on any given day, how long it will take to get from Point A to Point B, and what things we might encounter along the way. Once I let go of my stubborn insistence that things have to be a certain way, it's amazing what can happen!
Forget about staying focused and enjoy the distractions. You may not be able to tell it from looking at my house (creative minds are rarely tidy as the old saying goes), but I'm a highly organized person, at least when it comes to my professional life. I make lists and cross things off when they're done. I thrive under deadlines. I plan events with an intricate timeline based on what things I can do ahead down to the tasks that have to be done at the last minute. When I go on a trip, it's a challenge and a pleasure to be able to relax and realize that nothing matters but having fun.
Open your mind to new ideas, possibilities. It's kind of sad, the way I go to the same restaurants and order the same exact foods and wear the same few shirts and skirts until they're worn out from washing. I like being in my comfort zone, but when I'm forced out of my established ruts and have to try new things, I experience a wondrous feeling of freedom and discovery!
Bloom and grow. I try NOT to grow any wider when I'm on vacation – it's difficult when every corner grocery has caramel shortbread (Millionaire Bars), Battenberg Cakes, Meat and Fisherman's Pies, pâté, amazing cheeses, and oddles of creamy Cadbury milk chocolate delights. But I love widening my perspectives, learning new things and stretching myself. It's so easy to become stagnant. Letting a Chinook wind blow in and infiltrate my mind is like spring coming to the soul after a long hard winter.
Meet new people. Stir the pot. I think the older we get, the harder it is to meet new people and make new friends. Most of us have lived in the same place for quite some time, and the people already have their established circles. Adult children and grandkids occupy people's time after a certain age, and the sad truth is, I'm often so worn out after I do what I have to that I'm too tired to want to get out and socialize. When I do go out, I have to think long and hard about what we have to talk about because we've already spoken about everything under the sun at least a million times. But when I'm on vacation, every day is an opportunity to participate in new conversations about different topics, to hear what different people from other countries think and feel about things. It's a great way to not only liven things up, but to gain a new perspective. I love listening and learning from the "chance" people I meet when we're traveling.
Strip away the mundane and set your sights on the extraordinary. Letting go of old things is almost a requirement for being able to embrace new things. If you're clutching at what you have, you can't open your hands and accept something new. If you're always looking down, you'll never catch sight of a rainbow. If you don't walk away from your work or your possessions, your family, or whatever it is that tethers you to the ground, you will likely never fly, accomplish your dreams, or sail off to uncharted waters.
Let your senses be reawakened. Open your eyes. I've written several articles urging people to look for the beauty in their own backyard. It's a wonderful thing to do. But the fact is, after looking at the same garden or flowering tree or porch swing every day for a quarter of a century, it's easy to get desensitized to even the most lovely scene. Traveling, seeing different sights and fresh images, and taking the time to walk about and relish the beauty in unfamiliar locations not only jumpstarts my creativity, it makes me notice things through fresh eyes.
If you haven't taken a good long vacation lately, I highly recommend that you find a way to get away. For me, escaping the familiar and journeying to unknown realms is the best way to rejuvenate.
(As you read this, Sherrie and her husband, Mark, are on their way back to Scotland to enjoy a much-anticipated vacation. Watch for Sherrie's next book, DAYBREAK, a sequel to NIGHT & DAY, coming from Indigo Sea Press in July. All photos are from our home and previous vacations to Scotland, Romania, Kentucky, and England.)
I love this interview done by Pat Bertram when Sweet William was released.
Pat Bertram Introduces . . .
Hi, Sherrie. I'm thrilled you have a new book published. What is your book, Sweet William, about?
On the outside, Sweet William is about castles, kilts, and cows. It's about sweet vs. savory – in the kitchen, and in the bedroom. It's about family, friends and bull semen. On the inside, Sweet William is about doing the right thing, even when your heart is screaming at you to do the complete opposite. It's about the good ones dying and the ones who irritate you no end still hanging on and refusing to go away. It's about the unthinkable, the impossible, having a life you love and being asked to give it all up and move to an alternate universe on the other side of the globe because there is no other option.
It all begins when Minnesota farm boy, William McKnight, and sassy Scot, Lyndsie Morris, are forced to…
View original post 1,126 more words
If Prince Rod of Lachlan sounds like something straight from the pages of a fairy tale, you're right.
When Katelyn O'Neal, a reluctant "princess" from Minnesota, inherits a castle from a great uncle she met only once, she views the whole ordeal as a huge bother, except that selling the castle to a rich developer will pay for a very expensive, experimental cancer treatment for her 12 year old niece, Kacie.
Rod MacKenzie, the illegitimate but rightful heir to Lachlan, has used his own time and money to take care of the castle and its magnificent gardens for years – despite the fact that his grandfather wrote him out of his will. Rod would love to live happily ever after in the land of his ancestors even though he's always known it was an impossibility.
Add Laird Valan MacKenzie and the lovely Lady Rosemary, a pair of 500 year old ghosts who are bound to the castle by age-old curses, and would do anything to escape the place, and you have GOLDEN ROD, a two-week romp through a lifetime of legends that turns everything upside down.
Lachlan – a centuries old castle on Loch Carron in Scotland. Kacie – a twelve year old girl whose dying wish is to see it. Laird Valan and Lady Rosemary – 500 year old ghosts who desperately want to escape it. Golden-Haired, Most Fair, Prince Rod MacKenzie – the rightful heir who loves Lachlan and its gardens even though he will never inherit.  Katelyn O'Neal – the legal heir who unwitting sold the castle to a low life scum at a high price.
GOLDEN ROD, a Wildflowers of Scotland novel by Sherrie Hansen – coming from Indigo Sea Press in June 2017.
One of the highlights of 2016 for me has been that I've started to paint. I won't say I learned to paint, because except for a 3-4 minute online tutorial on how to paint flowers and leaves, I haven't had a teacher. I have had a lot of inspiration and encouragement, from both people and places.
A favorite quote from my favorite author, Maud Hart Lovelace, who wrote the Betsy Tacy books –  "Isn't it mysterious to begin a new journal like this? I can run my fingers through the fresh clean pages but I cannot guess what the writing on them will be." (from Betsy in Spite of Herself). For me, the new year has long been the time to start a new diary, write the first words in a blank journal, or begin a new book. I've always had a wild imagination, an abundance of curiosity, and plenty of thoughts and opinions. But painting has taken me to a whole new layer of creativity. Here's why I like to think of 2017 as a blank canvas.
When we write, we start out with white pages. When I paint, I begin with a stretched linen canvas, painted black. It provides a good base, a medium for blending, and the perfect contrast and background for other colors. Black separates the colors and keeps them from becoming muddled. It gives the painting a sense of unity. Unless you're a lot younger and much more pristine than I am, it seems fitting to start out with a canvas that's been woven, wet, starched and stretched, maybe even painfully so.
To me, the black represents the past – triumphs and treasures, mistakes I've made and ongoing struggles. Much as I might wish that some of those events never even happened, I realize that they're the foundation of who I am, and that the finished painting will be many times more beautiful because of the richness of my past experiences and the things I've learned along the way. The wonderful thing about painting is that I can start out fresh and cover the background with colorful new dreams and experiences.
I can paint whatever I like on my canvases. If I don't like how they turn out, I can choose new colors, or alter the lines, or even start completely over again. There are no rules, no rights or wrongs, no preconceived notions to worry about. It's all good.
I don't begin to know what 2017 will hold. I hope to see Golden Rod finished and published. All things considered, I feel a great sense of anticipation about what the year will bring. I wouldn't be human if it wasn't mixed with a little trepidation about what lies ahead. There are some significant milestones in store for me – a big birthday, and the 25th anniversary of the opening of my bed and breakfast and tea house.
The important thing is that 2017 will be filled with all kind of opportunities – to choose the high road, focus on the good, to choose hope over despair, and people over technology. Don't be afraid to add some color to the mix. Create some new hues, try something you've never done before. Travel to new places and sing a new song or two. For the rest – "Brothers, whatever things are true, whatever things are honest, whatever things are just, whatever things are pure, whatever things are lovely, whatever things are of good report; if there be any virtue, and if there be any praise, think on these things. " (Philippians 4:8)
Wishing you many blessings and many colorful landscapes in 2017. It's a blank canvas – pick up your brush and paint.
Mark and I just returned from a wonderful vacation to Scotland and my mind is reeling with all the things I need to do and catch up on.
For starters, I approved the cover for Sweet William in the wee hours the night before we left, and it has now been released in both paperback and Kindle versions.
I will be hosting a online release party for Sweet William on Friday, June 24 on Facebook with prizes and contests. If you're not already a friend, please join me for a fun virtual celebration. I'm inviting guests from Hawaii, Romania, Scotland, England, Brazil, Germany, Minnesota and more, so you'll feel right at home no matter where in the world you are.
If you haven't already read Thistle Down, Wild Rose, Blue Belle and Shy Violet, now would be a great time to read the whole set!
I will be guest blogging at Eliza Knight's blog, For the Love of Books, on Wednesday, June 22, at my publisher's blog, Indigo Sea Press, on Sunday, June 26, and for Vonda Sinclair at Fierce Romance on Tuesday, June 28.  Watch for my upcoming interview with Author Pat Bertram, too!
I currently have real life book signings, appearances and speaking events set up at the following places:
Thursday, June 23, 2:30 – 6 p.m. Thompson Public Library, Thompson, IA
Saturday, July 9 – Minnesota Scottish Fair and Highland Games, Eagan, MN ?
Sunday, August 28 – 1:30 p.m. Austin Artworks Festival, Austin, MN
Monday, September 12 – 6 – 8 p.m. Hudson Public Library, Hudson, IA
Tuesday, September 20 – Austin Public Library, Austin, MN
Date to be Announced – Sweet Reads, Austin, MN
A few days ago, I left behind the cold and snow of the Midwest for the surf and sand of the California coast. We even followed the Ventura Highway. We're here to visit my husband's mother, but I can't deny I'm grateful she lives in a climate that's filled with flowers and colorful scenery, even in January.
I always feel a surge of inspiration when I visit new places, and today is no exception. I love the adventure of seeing new things and enjoying the beauty in someone else's backyard. But I also miss the people and things I love back home.
I take my nieces and nephew on a mini-adventure every Wednesday afternoon – a joy I missed this week because I was on my way to the airport. Maybe that's why I dreamed about them last night. In my dream, I remembered being their current ages – 9, 11, and 13 – and realized that I have the same interests and passions that I had way back then even though almost half a century has flown by.
I started cooking for 4-H, and then, because I preferred fixing dinner for my family and whatever farm crew was helping out to driving tractor, and then, because I loved hearing compliments from friends and family about how delicious and cute my food tasted and looked. It seems I had an artistic eye that manifested itself in culinary delights. Entertaining friends, catering special events, and cooking at my B&B and tea house for the last 25 years isn't all that far a stretch.
I started piano and trombone when I was in grade school and junior high, as they were called back then. My love of music hasn't diminished in all this time either. The trombone didn't last, and my taste in artists (John Denver, Bread, Gordon Lightfoot) may have evolved in different directions, but I still play piano with a contemporary worship team and even write an occasional melody. And I love rocking out with drummer and keyboard friends.
My bright lavender bedroom with sculpted, bronze carpet and lime green love beads may not have had the refined look of any of my current decorating projects, but I was clearly interested in color and design, even as a young teenager. And truthfully, my tastes  – and my passion for wild color combinations and quirky furnishings – haven't changed all that much over the years.
My favorite books when I was the age Victoria and Gloria are now were the Betsy Tacy books by Maud Hart Lovelace (a series set in the Victorian era that follows Betsy and her Crowd of friends from childhood to marriage, much like Laura Ingalls Wilder's Little House books.) Betsy was a writer, so that's what I wanted to be, too. I loved to read, write poems, plays and stories, and spent hours dreaming about characters for the books I would write one day. Voila!
I also dreamed of finding my very own, perfect for me, "Joe" (Betsy's beau) and one day, having my own little Bettina. While that didn't work out the way I hoped, I've certainly seen the Great World and accomplished abundantly more than I ever dreamed possible.
I've thankful that I had people in my life who encouraged me to dream, live large, and think outside the box. When my dream life didn't materialize quite the way I expected, I'm glad for friends who helped me pick up the pieces and start over. I'm grateful that my family loved and accepted me no matter what crazy things I was up to at any given time.
If you have children or grandchildren or nieces and nephews who are a part of your life, please cheer them on when they try out new things, and discover their own passions. You never know what might become of it. Little acorns grow up to be mighty oak trees.
The WordPress.com stats helper monkeys prepared a 2015 annual report for this blog.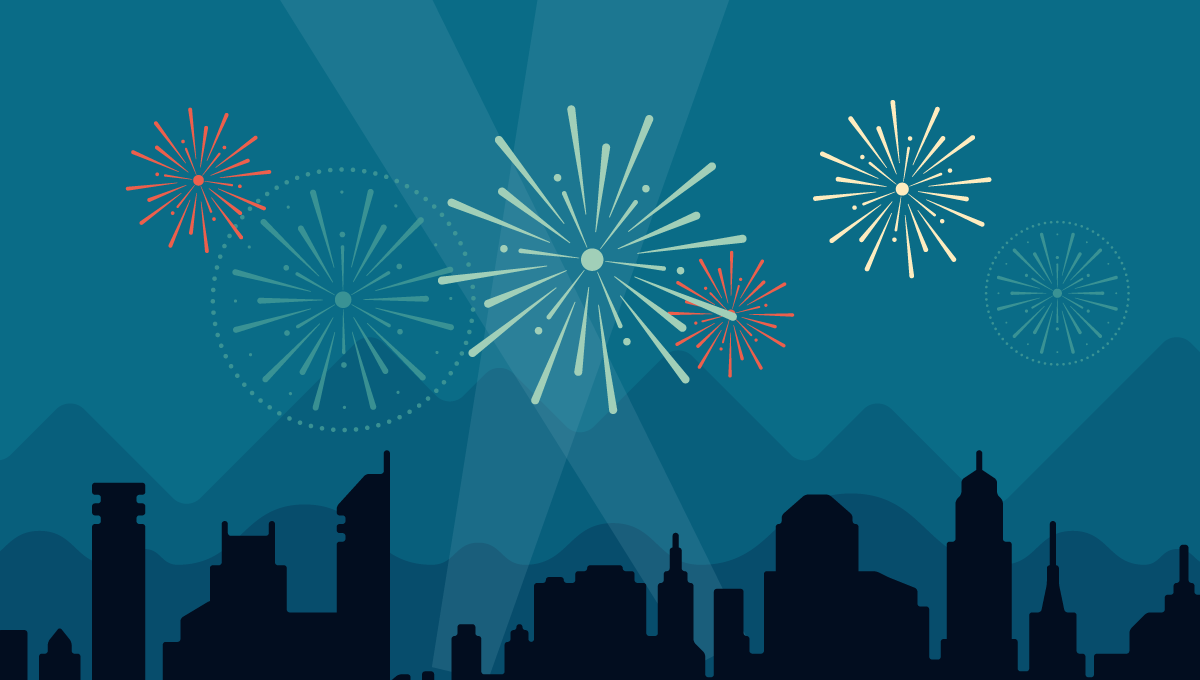 Here's an excerpt:
A San Francisco cable car holds 60 people. This blog was viewed about 2,300 times in 2015. If it were a cable car, it would take about 38 trips to carry that many people.